Care Kori Na -Star Jalsa
Care Kori Na -Star Jalsa TV Serial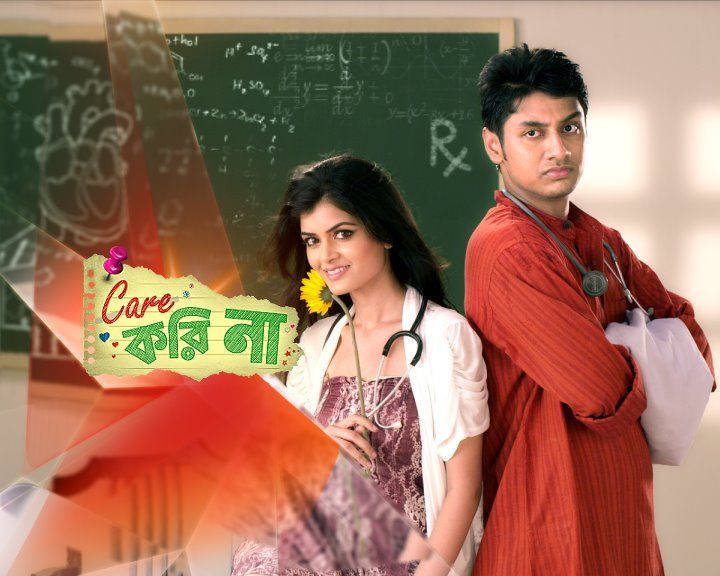 Story Line :
A first year girl falls in love with a third year guy in the same Medical College. Journey of a rich girl brought up with love and care through the realities of life outside the fairytale shelter. College life and love life of some young 'uns.
Star Cast :
Madhumita Sarcar as Juni (Jahnabi Mukherjee)
Farhan Imroze as Krishnendu
Rohit Mukherjee : Junie's father
Dolon Roy : Junie's mother
Baishakhi Marjit : Krishnendu's mother
Abhinandan : Sanju
Others : Dr. B D Mukherjee, Kunal Padhi among others.

.
16th July 2012 onwards >>>>

Episode : Care Kori Naa : 16th July 2012
Care Kori Naa : Promo :
::::
::::
More >>
.

Tag : Care Kori Na Star Jalsa watch latest episode free online, complete cast youtube video, vid, download title song free, mp3, wallpaper, pics, photo, image, facebook, twitter, make money, Krishnendu, Care Kori Na starts, actor actress what is the real name who plays the role of Juni , Krishnendu, starting on which date ?

Comments submitted from other visitors

Name :

Rasedul

Comment:

Care Kori Naa my frind

Name :

mrinal

Comment:

achol er vadu gan ta kothay pabo?

Name :

paritosh das

Comment:

aisa lagta hai ki aise romantic serial or ho hi nehi sakti

Name :

Adriraj

Comment:

I Lov This Serial

Name :

SUDESHNA

Comment:

CHELATA CUTE

Name :

BAISHAKHI

Comment:

nice

Name :

arpita

Comment:

care kori na....awasome....juni,and krisnendu....love u

Name :

Trisha Chaudhuri

Comment:

Hope this serial will continue to be as sweet as the promo with less negative characters hopping every now and then and will be a new sensation in the world of Bengali serials... All the best :)

Name :

victor das

Comment:

hai watch the serial every day

Name :

victor das

Comment:

nice

Name :

puja mondal

Comment:

i love farhan.karon tomar rag amar khub valo legeche.ar tomar style ar bolte gele sab kichui .jani tumi msg to porbe na kintu amar tomake khub valo legeche .I LOVE U .plz contact 909360233

Name :

mampi roy chowdhury

Comment:

krishnendu r juni r juti darun.jodi no.1.

Name :

awosme

Comment:

hai i am mousona i like faran eyes

Name :

suvo

Comment:

juni di i love you.

Name :

KRISHNENDU

Comment:

I Lov This Serial.. Krishnendu best..
More posts, Page # :
<
1
&nbsp
2
&nbsp
3
&nbsp
4
&nbsp
5
&nbsp
6
&nbsp
7
&nbsp
8
&nbsp
9
&nbsp
10
&nbsp
11
&nbsp
12
&nbsp
13
&nbsp
14
&nbsp
15
&nbsp
16
&nbsp
17
&nbsp
18
&nbsp
19
&nbsp
20
&nbsp
21
&nbsp
22
&nbsp
23
&nbsp
24
&nbsp
25
&nbsp
26
&nbsp
>