Loveria -Bengali Movie
Loveria -Bengali Movie Soham and Puja - Loveriya Film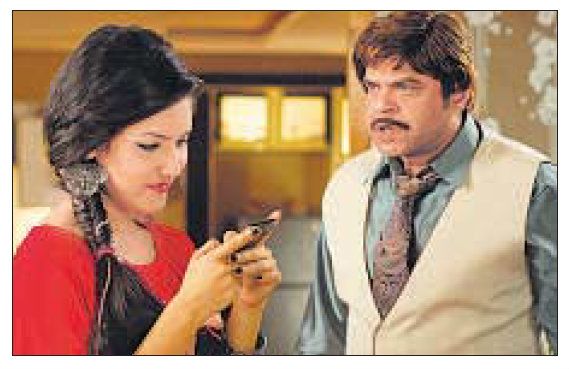 Release date : 15th February 2013

Story Line :
The story revolves around Aditya and Priti. Priti is a spoiled brat and stubborn. Nobody dares to mess with her as she makes it a point to settle her score with any one who rubs her the wrong way. But an affair with Aditya transforms her into a different person altogether. What happens next ?
Cast & Crew :
Produced by : Shree Venkatesh Films and Surinder Films

Star Cast :
Rajatava Datta as Priti's father
.
.

::::


::::::
.
Title Song :

Music: Samidh Mukherjee.
Singer : Samidh Mukherjee.
Lyrics : Samidh Mukherjee.
.
.
Tags : Bengali Movie download songs free mp3, mp4, watch free online, review,preview, trailer, promo, release date, youtube video, avi, vid, indian girl, video clip, wallpaper, pics, duration, make money, full story, who is the actor, actress
Comments submitted from other visitors

Name :

Nikhil

Comment:

I like pooja

Name :

Pranab

Comment:

I like Soham

Name :

Abhijit Roy

Comment:

hi,,,dear plg call me ...you big fun

Name :

redoykhan

Comment:

nice

Name :

devid

Comment:

very good.

Name :

bittu

Comment:

hi soham ami tomaar khub boro fan tumi amay cinemay neba

Name :

Faisal

Comment:

Movier Song ossham

Name :

aparna laskar

Comment:

ilikepoooooooooooja

Name :

raju

Comment:

darun lage bala jabe na puja

Name :

saurav

Comment:

Name :

Joydeep

Comment:

Jani na samne theke bolte parbo ki na ?....Tobuooo...Aral theke bolboi....Puja...Toke Hebby Lagcche..

Name :

bappy

Comment:

pooja tomaka habbe lagcha.because at present half sexy girl.

Name :

RABI ROY

Comment:

I LIKE POOOOOOOOOOOJA

Name :

Mr.Raju

Comment:

I LIKE Soham Comedy Story film very very nice... balo jome ter comedy film LOvErIa film ta Hebby Hobe...>

Name :

Sunny kumar sharma`

Comment:

I like Mr. Samidh Mukherjee
More posts, Page # :
1
&nbsp
2
&nbsp
>